LEARN IN A FRIENDLY AND RELAXED ENVIRONMENT!
This is a one-to-one school of Spanish. Therefore, our approach is personalized learning.
If you are travelling to South America, specifically Salta, Argentina and you are interested in learning the language, this may be a good starting point for you.
You are going to be inmersed in our culture, not only in the city, but in the lessons where we will delve into the characteristics of Spanish and Castellano itself. You will have a glimpse of the varieties spoken in Argentina and the main phonological and semantic differences from region to region.
The school is located in downtown Salta, only four blocks from the main square. The teaching is at home, what creates a good atmosphere that facilitates learning. There's a better feedback with the students because we can tackle individual needs, difficulties, interests and, above all, their own learning style and pace. Also it is a way of having a closer contact with Argentinian culture and people.
If you are fond of Literature you can have a try at Argentinian Literature and Music, everything oriented to language learning.
Testimonials of former Spanish students!!
Suzanne Roggeveen (The Netherlands)
"I took Spanish lessons with Patricia for approximately 2 months, twice a week. I was here in Salta for an internship in the hospital, but I needed some extra help with the language. The best thing about lessons with Patricia is that she made me feel at ease, she is very patient and open to all suggestions. She teaches with different types of material, for example songs or articles. Next to the teaching she helped me out with interviews that I was conducting in the hospital. Overall: personal, original and enthusiastic teaching, I would definitely recommend Patricia!"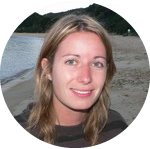 Claire Webster (New Zealand)
"Patricia is a fantastic teacher, she listened carefully to what I needed to learn and she used lots of different methods to reinforce my learnings including music lyrics, exercises and general conversation. I really improved and enjoyed my lessons. Muchas gracias."
Karen & Emilie (Germany)
"Professional, fun and just the right dosis - Patricia has found the way to make learning spanish an adventure. Even my 5 year old remembers the little elephant trompita and wanted to extend our stay in salta just to learn more. Thanks very much!"
Cindy Jaye (Librarian in Colorado, USA)
"I studied at Spanish4foreigners for 5 weeks, and it was a great experience! If you are considering taking Spanish language lessons in Salta, I highly recommend studying with Patricia"
Luis Al Nasser (Syrian, resident in Salta)
"Soy Luis, tengo 25 años, soy Sirio. Tomé con la profe Patricia clases para practicar el español y fueron muy buenas las clases"
Kim Davidson (Connecticut, USA)
"I took 8 hours of classes with Patricia while traveling through Salta. She is a patient and respectful teacher who prepared materials that helped me practice challenging grammar and conversation. Since it was my first time in northern Argentina, she also taught me words and the accent of the region. Gracias, Patricia!"
If you visit Salta, you will learn about our customs, traditions and lifestyle. Besides, it's a great place to learn Spanish.
You won't just learn words, you will learn to speak and will have the opportunity to communicate in Spanish while you are in Salta.
The language skills and cultural knowledge that you acquire will make your stay in Salta more enjoyable and enrich your trips around Argentina and South America.
The Hispanic architecture of the city outstands from the other cities in the country. The colonial spirit from the times of the foundation remains in its streets, hundred-year-old monuments and narrow sidewalks surrounded by the mountains nearby. You can't miss "El Tren a las Nubes" (The Train to the Clouds) the most attractive tour. It consists of a train journey that goes through the clouds as it crosses The Andes at 4,220 mts. above the sea level. Besides, visiting the city means tasting our worldwide known " empanadas salteñas".
Other outstanding places to visit